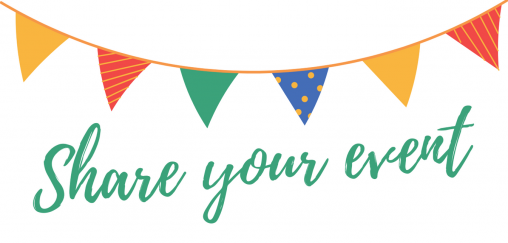 South Plains Electric gladly runs community events happening throughout our service territory. Events submitted by the 5th of the month and three months prior to the date of the event are eligible for inclusion in Texas Co-op Power and on our website.
Please note that some events may be cancelled or postponed due to COVID-19. We urge you to check the event website or call the phone numbers provided for updates on their status.
If you would like to promote an event, please complete this form.
For more events across Texas, click here.
Recognizing AbiliTEES Golf Tournament - June 9 - High Point Village 4th Annual Recognizing AbiliTEES Golf Tournament. Thursday, June 9 at the Rawls Course. There will be a morning tee time and an afternoon tee time. Lunch will be provided with your entrance fee (or dinner, depending on your tee time). Sponsorships are available and Foursomes are $600. Click here for more information.
July 8―Independence Ball with Wendell Sollis and the All Star Sidekicks Band. Floyd County Friends Unity Center. Catered meal, vendors, and auctions included in ticket price. Call 806-983-6228 for tickets.
July 10-14―GENTECH. Introducing students to the field of renewable energy and technology. All students will live, dine and attend classes like TTU students. 9th-12th grade. $800. For more information or to register, click here.
July 12―SPEC Childress Membership Meeting, Mashburn Event Center. Registration and dinner at 5 p.m.
July 21― SPEC Spur Membership Meeting, Spur High School Cafeteria and Auditorium. Registration and dinner at 5 p.m.
July 30-August 14―West Texas Home Builders Association Parade of Homes. Click here for more information.
October 1 - 6th Annual Clay Shoot. Benefitting Southcrest Christian School. Hub City Clays, Lubbock Shooting Complex. Registration: 6:45 a.m., 9:15 a.m., and 12:15 p.m. Flight times: 8 a.m., 10:30 a.m. and 1 p.m. Four person teams, two- 12 station courses, 100 Birds Awards, games, silent auction and more. Call 806-772-2801 or email sjames@southcrest.org for more information.
October 15 - Buddy Walk: BUDS = Better Understanding of Down Syndrome Join us and show support for inclusion and acceptance. 10 a.m. - 1 p.m. Lubbock Cooper High School, Pirate Stadium at First United Park, 16302 Loop 493, Lubbock, TX 79423. Click here for more information.
Prairie Blossom Marketplace - 1st & 3rd weekend. Saturday: 10-4, Sunday: 1-4. Indoor/outdoor market. 13105 FM 179, Wolfforth. 786-1403.
Wolfforth Farmers Market - Indoor/outdoor. Open year-round. Saturday from 10 a.m.-2 p.m. Find us on Facebook and Instagram. Click here for more information.