Thursday | April 29, 2021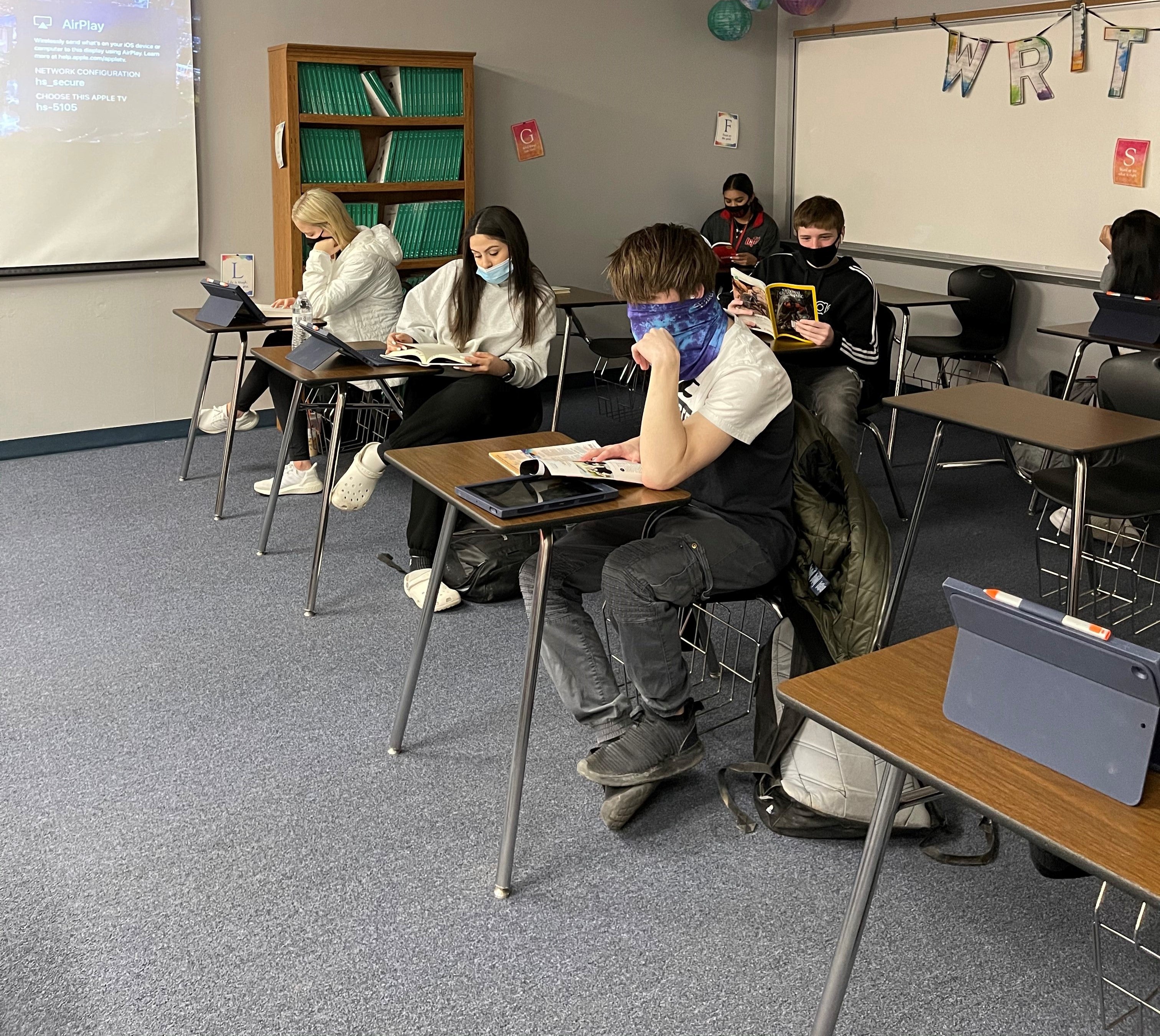 The Operation Round Up Board of Directors created a mini-grant program to help teachers with classroom projects or educational field trips. Operation Round Up approved another three-year cycle of teacher mini-grants.
There are 10 mini-grants of $500 each available during the 2021-2022 school year. Entries must be submitted by May 14, 2021. This grant is available to any K-12 science, art, music or CTE classroom teacher if they teach at a qualifying school. A list of qualifying schools is available on the application that can be found here. Thanks to the generous donation from SPEC member Glenn Williamson, this is the first year we will be awarding a mini-grant to a CTE teacher.
Nineteen teachers received grants for their reading or social studies classroom projects for the 2020-2021 school year.
Kara Estes is an English teacher at Lubbock-Cooper High School and is a 2020-2021 Operation Round Up Mini-Grant recipient. With the mini-grant, Estes was able to purchase multiple books and magazines to expand her classroom library.
The students are loving the selections that were chosen. Some students are really excited to get to read a magazine for their independent reading instead of books. They say it is nice to have something else to read instead of the same type of library books or required class readings.
"I would like to give a great thank you to the people that provided this grant for me", Estes said. "As a teacher, it is hard to quickly build a class library, much less gain a whole row at a time on the book shelf, because books are expensive. So, thank you! I, as well as my students, appreciate it so much."